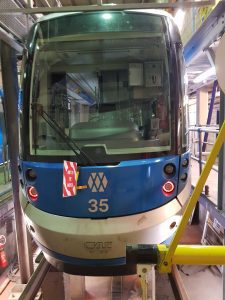 We were down at Midland Metro Limited depot yesterday uploading our Machine Vision software onto Tram 35. Tram 35 has been 5G enabled by Icomera as part of the West Midland 5G project. Our Machine Vision system "RailSight(R)" uses Convolutional Neural Networks to
detect suspicious packages on the tram,
detect dangerous situations for boarding passengers
detect passengers with additional needs
count the number of passengers on the tram.
The system will be extensively trialled over the coming months and Digital Rail will be looking to sell licences for the software later in the year.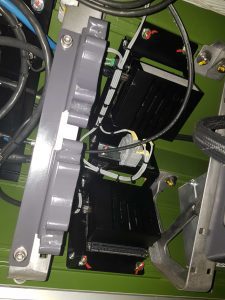 The hardware installation has been provided by DG8 in Derby. We will be testing in passenger service soon and Tram 35 will become well known as the testbed for new technologies and connectivity in the railway. This picture shows the GPUs in-situ on the tram.
Here you can see our intelligent Machine Vision "RailSight(R)" software being uploaded onto the GPUs.